Jersey City Office of Innovation
Millennium Strategies played a major role in Jersey City being selected as one of 12 cities in the United States to participate in Bloomberg Philanthropies' Innovation Delivery program. Jersey City received $2.25 million to establish an Office of Innovation (i-team) tasked with solving the City's most complicated local issues. I-teams function as in-house consultants, moving from one mayoral priority to the next. Using Bloomberg Philanthropies' tested Innovation Delivery approach, i-teams help agency leaders and staff through a data-driven process to assess problems, generate responsive new interventions, develop partnerships, and deliver measurable results. Focusing initially on the revitalization of struggling commercial districts, the Office of Innovation will rely on a data driven approach as it defines and responds to complex urban challenges, deploys resources to meet those challenges, and measures the impact of solutions implemented. For more information, visit Innovate Jersey City.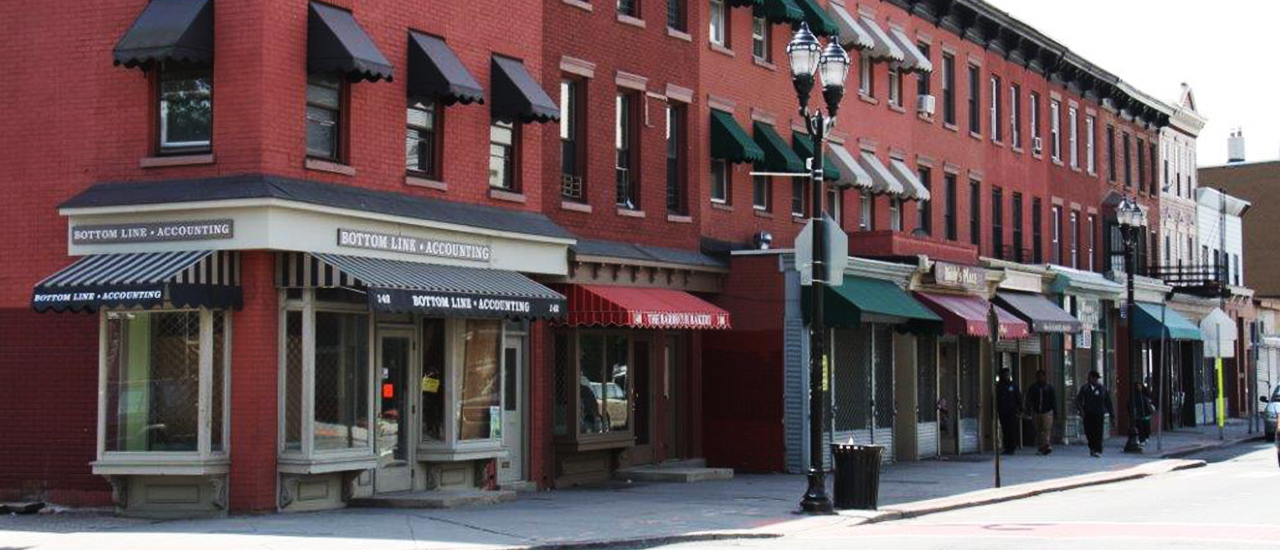 ---
Some examples of the work completed to date by the Office of Innovation include:
BUSINESS DISTRICT REBOOT
Designed to re-energize and rebrand commercial districts to help business owners and entrepreneurs by pursuing streetscape improvements, more effective waste management solutions, targeted marketing and branding campaigns to showcase Jersey City's diverse neighborhoods and business districts.
REBRANDING NEIGHBOORHOODS
Components include: producing a guide for branding so communities can develop unique logos and signage for their neighborhoods and installing new street banners in commercial areas.
ACTIVATNG VACANT STOREFRONTS
Components include: launching Make›Shift›Gallery, a program to install art in vacant storefronts and working with groups of architects and design students to create renderings showing how vacant commercial spaces might look if they had tenants as part of a new program called "Imagination Stations."
STREETSCAPE UPGRADES
Components include: installing new waste and recycling bins in commercial districts; creating new educational materials to teach the public about the benefits of recycling; spring clean-up efforts such as repainting crosswalks and fire hydrants, fixing streetlights, planting trees and power washing sidewalks; and, installing new planters and flowers.
ALLOCATING MANPOWER TO FOCUS ON BUSINESS DISTRICTS
The Department of Public Works is creating a Neighborhood Improvement Department and hiring six new field representatives who will be stationed in each of the City's wards and will be responsible for proactive upkeep of their district's roads and sidewalks.